Electrical Engineering for Industrial and Commercial Businesses
Thor Engineering, LLC has a diverse experience in Industrial/Commercial markets across the country:
Automotive Parts Manufacturing
Biotech & Enzymes
Coffee Roasting & Packaging
Chemical Plants
Chicken Processing & Cook Plants
Gypsum (Drywall) Manufacturing & Mines
Chicken Hatcheries
Distribution Centers
Feed Mills, Flour Mills & Grain Elevators
Lumber Mills
Paper Mills
Plywood & OSB Plants
Steel Processing & Foundries
Electrical Engineering for Industrial and Commercial Businesses
Thor Engineering, LLC can help you meet your facility's electrical system needs from conception to commissioning. We have many years of experience servicing a wide range of industrial & commercial customers across the country in the following markets:
• Automotive Parts Plants
• Chemical Plants
• Chicken Processing Plants
• Cook Plants
• Distribution Centers
• Feed Mills, Flour Mills & Grain Elevators
• Gypsum Plants
• Lumber Plants
• Paper Mills
• Plywood/OSB Plants
• R&D Laboratory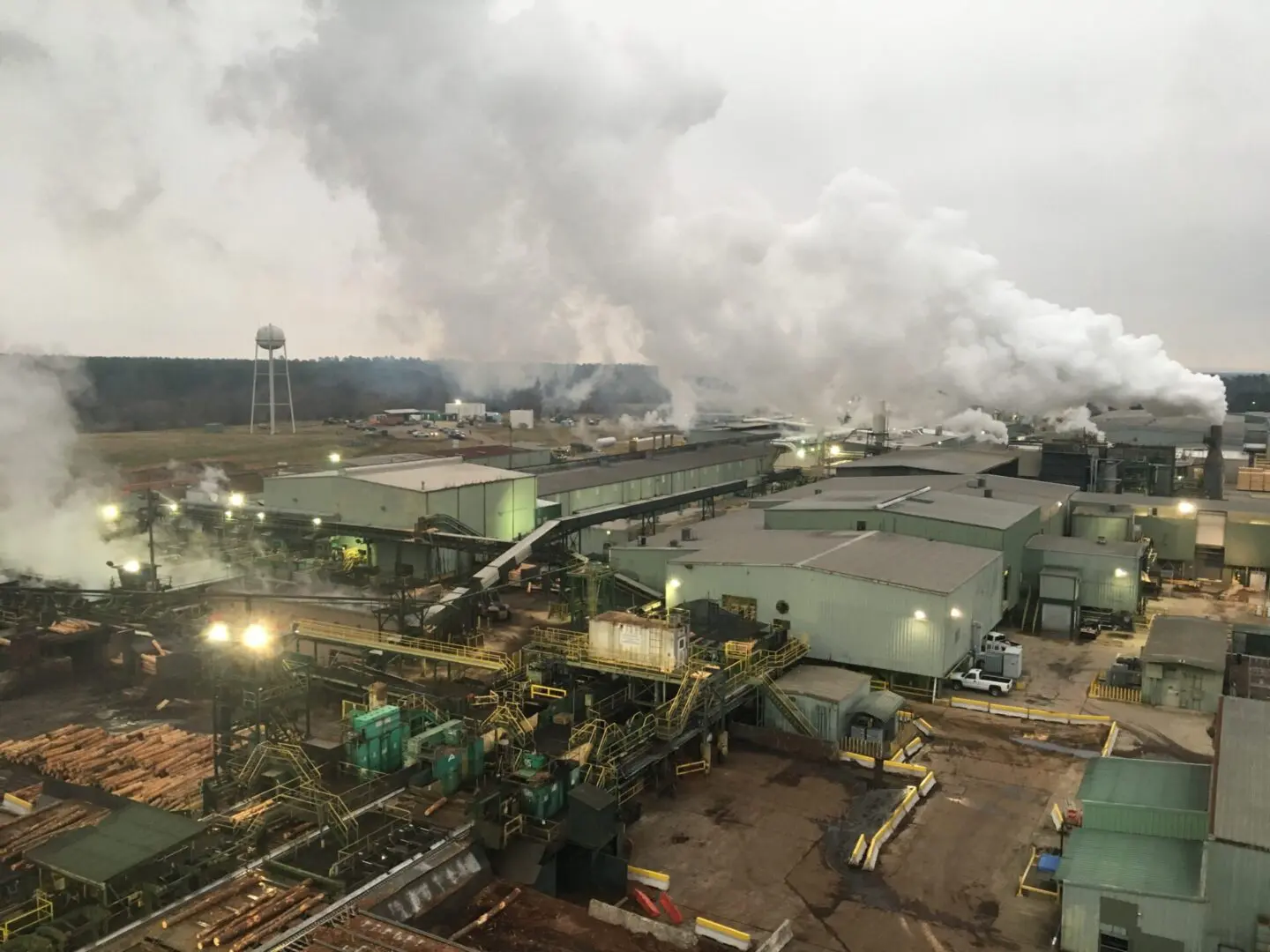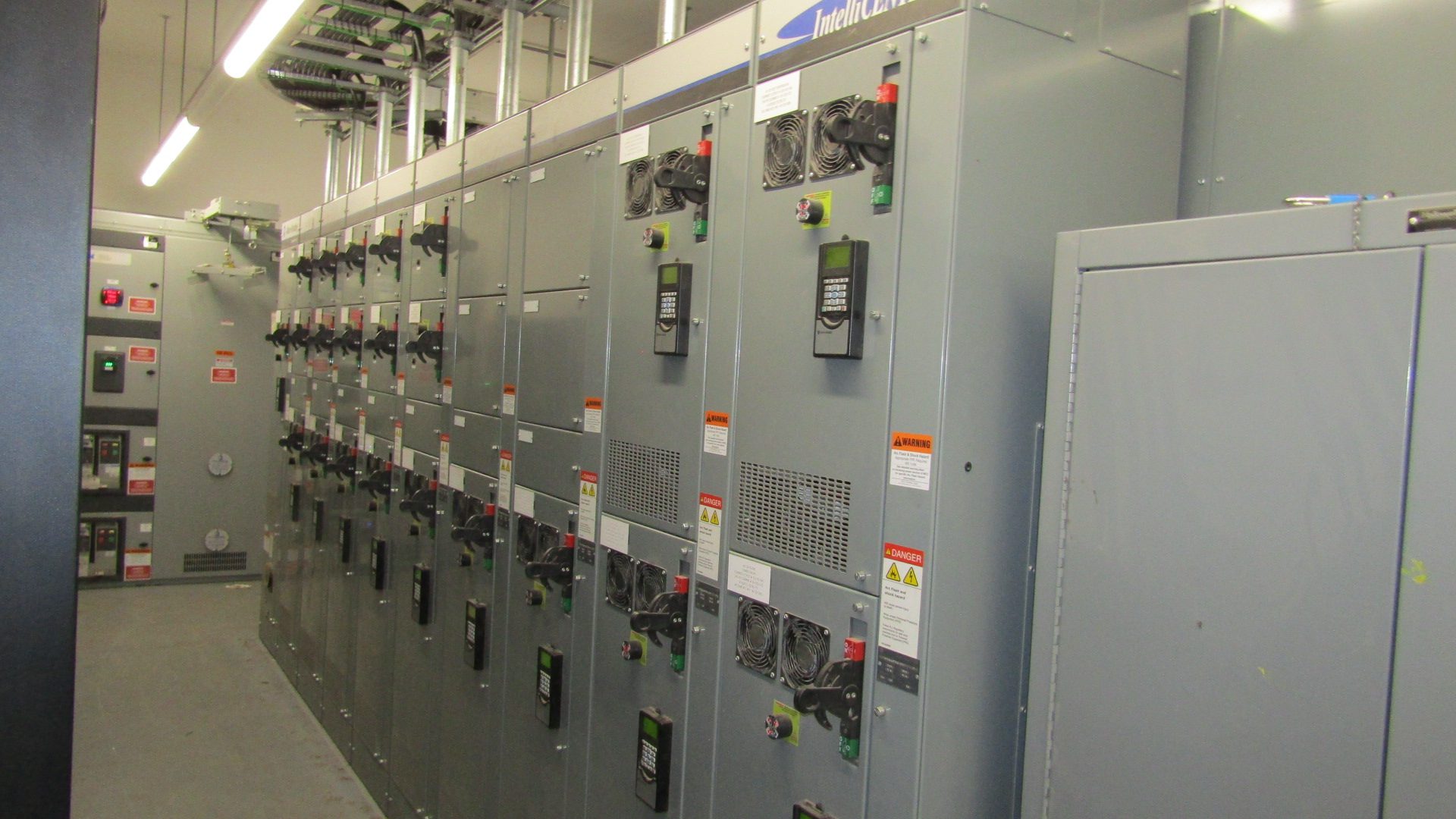 Conceptual Design and Studies
Preliminary Engineering is key to starting a large capital project. We can come up with accurate and detailed reports on the design, management, and costs for:
• Construction
• Engineering
• Equipment
Our experts can also give you great alternate pricing solutions and recommendations to take to upper management for capital authorization. You can expect us to work with you during your CAR process and handle the following:
• On-Site Meeting To Define the Project Scope
• Creation of Detailed Scope of Work Document
• Conceptual Design Layouts and Preliminary Drawings
• Development of Installation Specifications
• Development of Project Schedules and Milestones
Power Distribution Design
We provide power distribution design services for commercial and industrial customers from low voltage up to and including medium voltage. We also assist in purchasing major equipment like switchgear, substations, transformers, motor control centers, and variable frequency drives.
Our scope of services include:
Utility Company Service Coordination
Power Distribution Design
Medium Voltage Motor Starting
Variable Frequency Drives
Motor Control Centers
Lighting & Panelboard Schedules
Site Grounding Plans and Details
Electrical Room Layouts and Equipment Arrangements
One-Line Diagrams
Cable Schedules
Conduit Routing and Duct Bank Details
Installation Specifications
Equipment Specifications and Procurement Assistance
Bid Package Preparation and Bid Review
Field Commissioning Services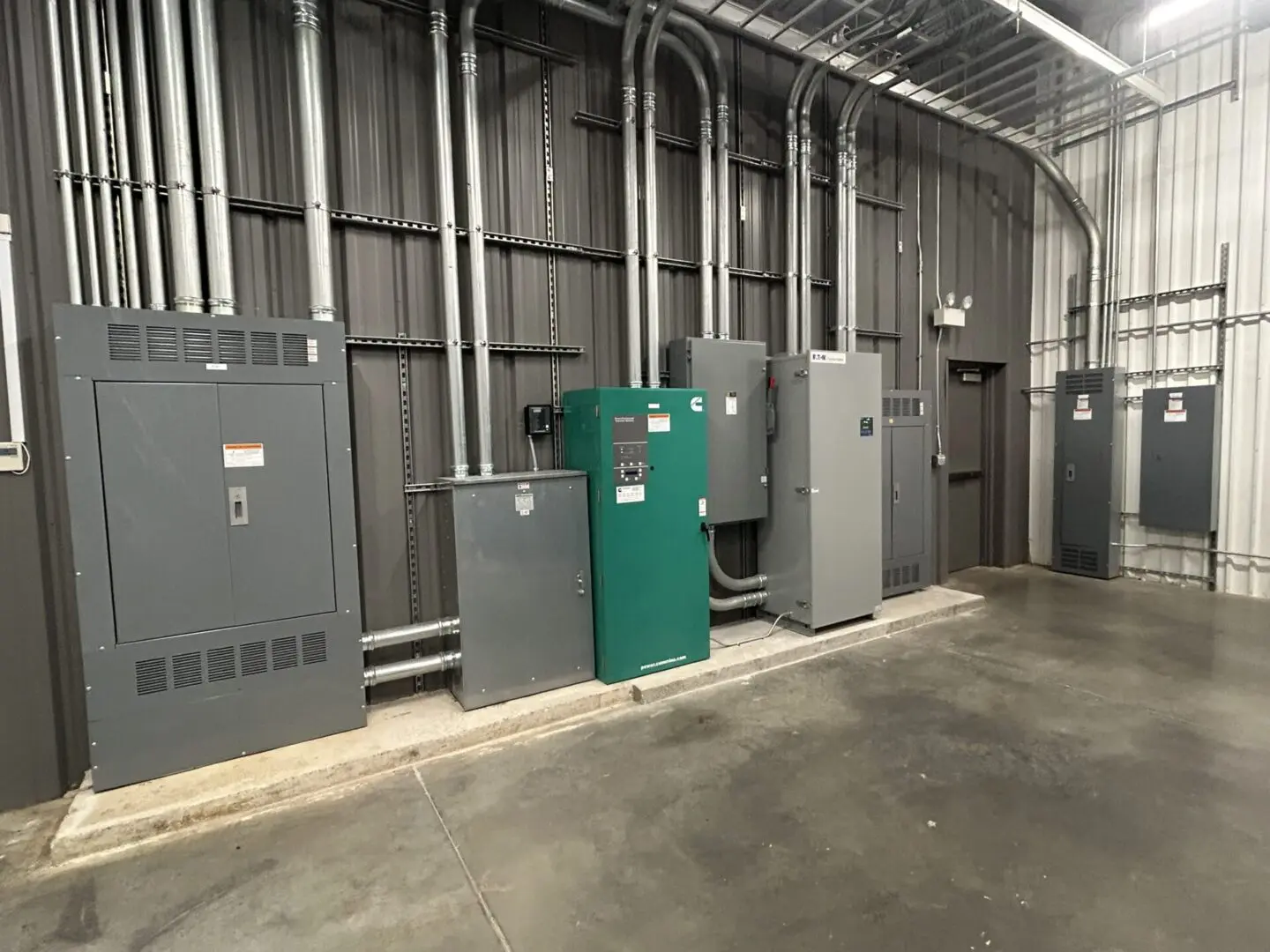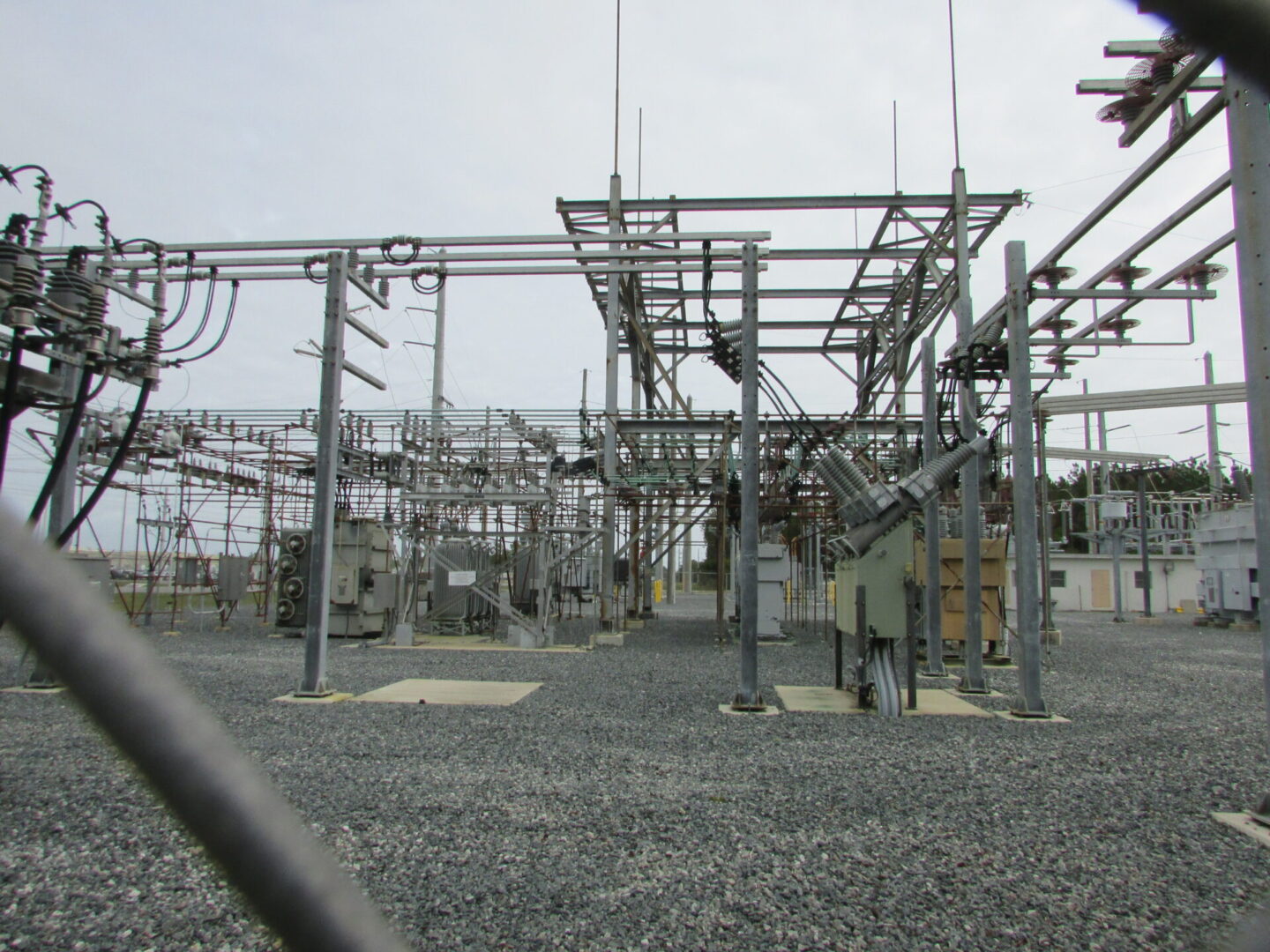 Power System Analysis and Energy Audits
Modern electrical distribution systems are complex and addressing voltage drop, poor voltage regulation, low power factor, and high harmonic content requires our expertise.
We will collect data on your system, run system models on our computer software, and help you answer questions like:
What is my current system capacity?
Does my existing system have room for growth?
What can I do to reduce my electrical utility bills?
Why do we keep burning up expensive VFDs?
We have severe light flickering problems. What can we do?
We lose utility power frequently. Will a generator help?
Should we install an uninterruptible power supply (UPS)?
Why do we keep tripping circuit breakers or blowing fuses?
Power System modeling and analysis can answer the above questions and correct common problems related to voltage drop, poor voltage regulation, low power factor and high harmonic content.
Power Factor Correction can even help lower your electric utility bill.
Overview of Services:
Energy Audits
Short Circuit Studies
Load Studies
Equipment Interrupting Rating Studies
Protective Device Coordination Studies
Motor Starting and Load Flow
Power Factor Correction and Harmonic Filtering
Field Data Collection
On-Site Metering (Power, Voltage, Current, and Harmonics)
Arc Flash Hazard Analysis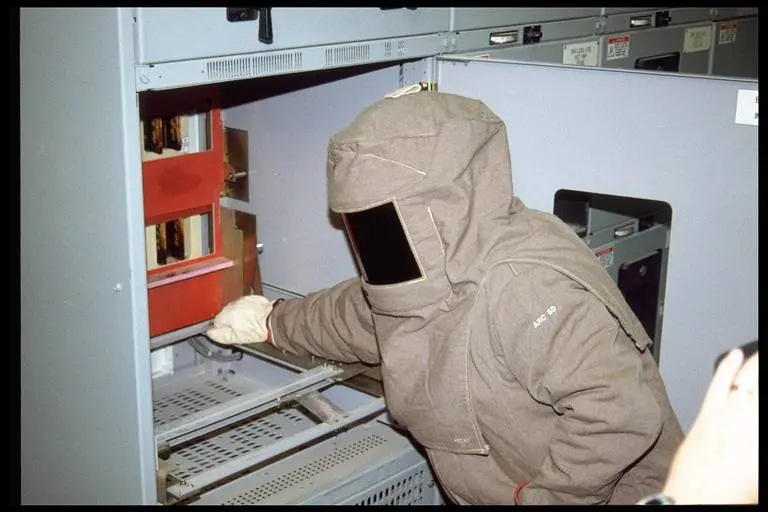 Strict Compliance With Industry Standards
The National Electrical Code (NEC) requires certain industrial electrical equipment to have arc flash warning labels.
NFPA 70E "Standard for Electrical Safety in the Workplace" and IEEE 1584 have guidelines for conducting hazard/risk assessments to determine arc flash levels at each panel in the distribution system.
Arc Flash Reduction Solutions
Thor Engineering, LLC has performed many successful arc flash hazard analyses and power distribution system studies at large Fortune 500 industrial facilities nationwide. Our goal is to get your arc flash levels as low as practically possible.
To achieve this goal, we use the latest technology and industry trends available at the time.  We have successfully mitigated arc flash levels for many clients over the years.  We can provide complete turnkey arc flash mitigation solutions.
We come out to your site to collect field data needed for an arc flash hazard analysis.  We then use computer modeling software (Easypower or SKM) to create a model of the power distribution system.
Our experts base our calculations on NFPA 70E and IEEE 1584 standards to identify incident energy levels (cal/cm2), flash boundaries, and personal protective equipment (PPE) ratings.
Our full range of services covers:
Field Data Collection Services
Short Circuit Analysis
Verification of Equipment Interrupting Ratings
Protective Device Coordination Analysis
Calculation of Incident Energy Levels (Cal/cm2)
Calculation of Arc Flash Boundaries
Shock Hazard Analysis
Personnel Protective Equipment
Custom Printing of Warning Labels and Signs
Installation of Warning Labels and Signs
Onsite adjustment of circuit breaker & relay trip settings
Comprehensive Full-Color Report With Recommendations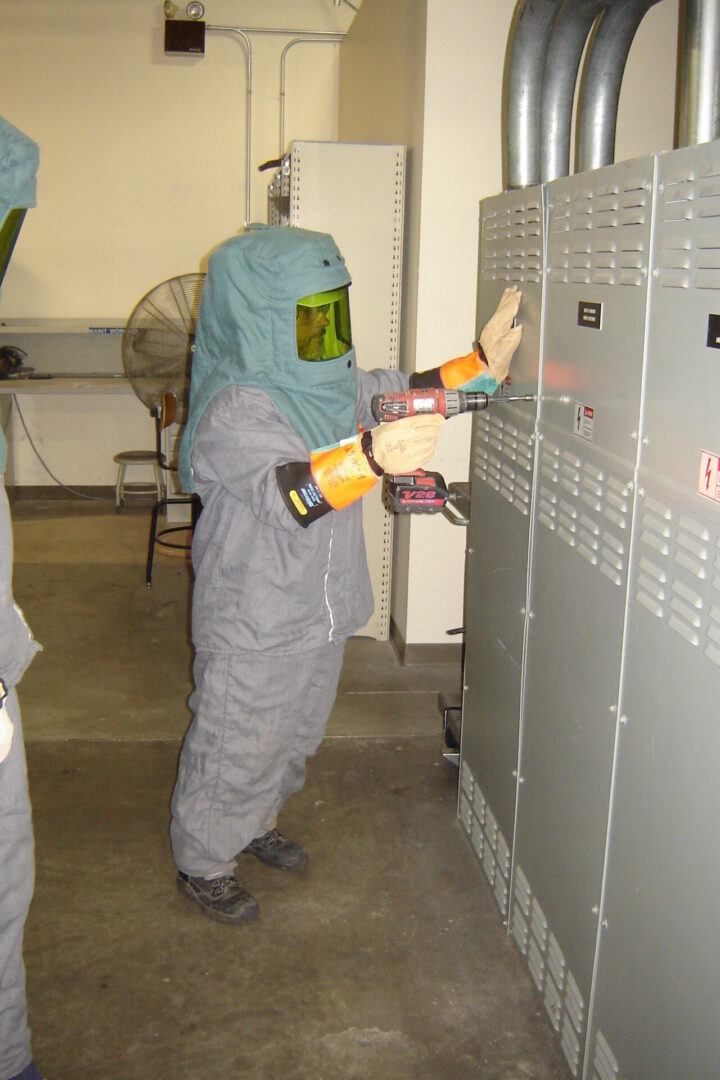 Electrical Safety and Compliance Services
We offer quick and thorough assistance to clients with OSHA citations for electrical safety violations, substantially reducing their fines. Our turnkey safety solutions comply with the industry standard:
NFPA 70E "Electrical Safety in the Workplace."
We can develop your corporate or plant-level electrical safety program, standards of practice, and lock-out-tag-out procedures.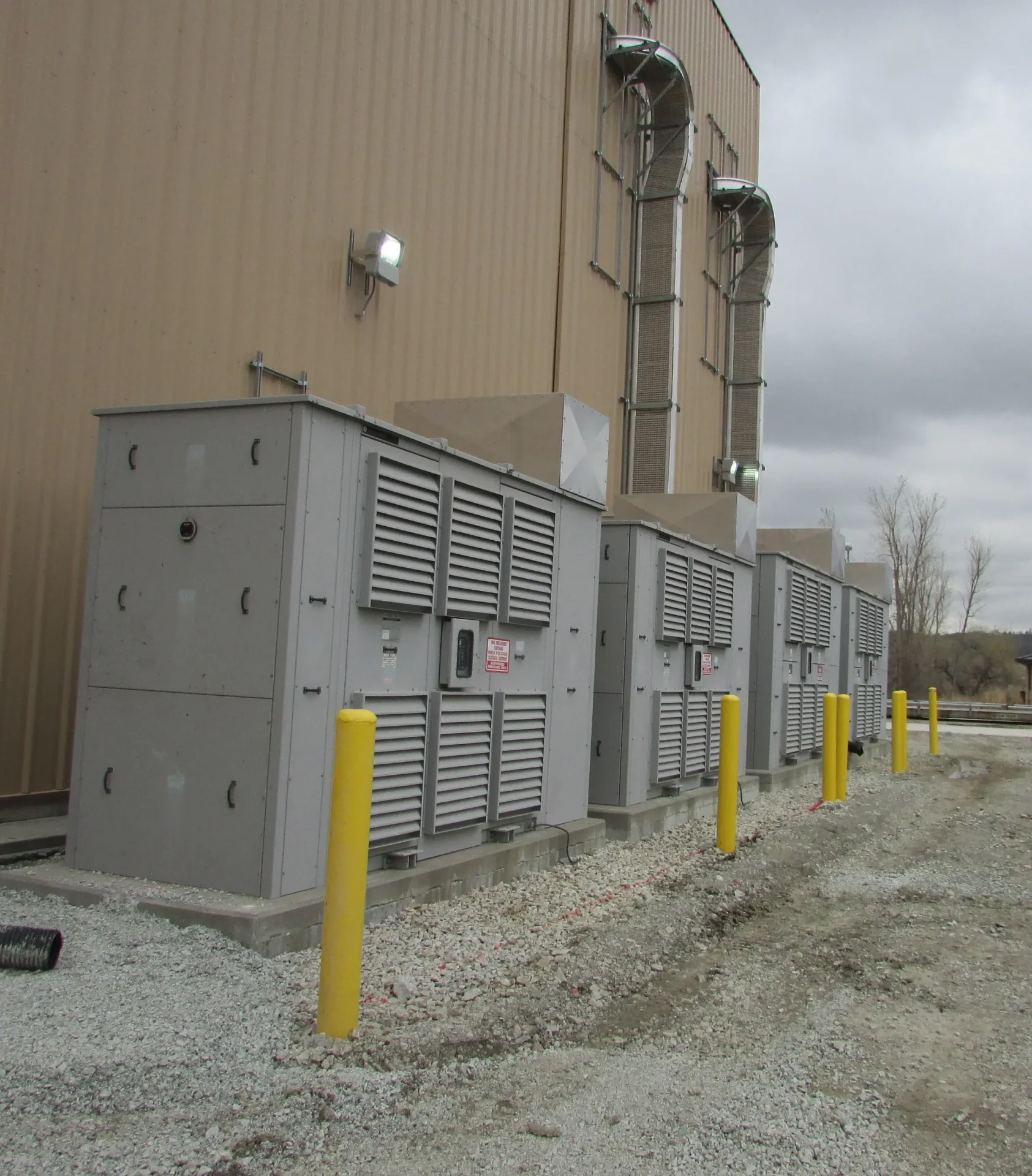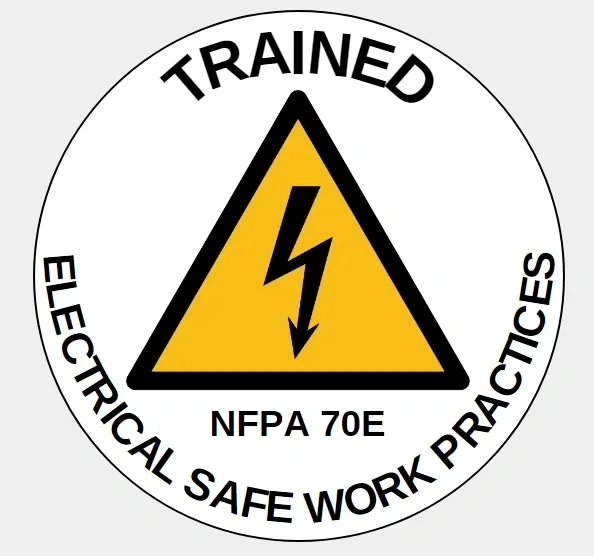 On-Site Electrical Safety Training
Our training program is called "A Practical Application of NFPA 70E". Our training helps close the loop between the results of the Arc Flash Hazard Analysis and your Electrical Safety Program. We address hazards found specifically in your plant. Our training is geared towards the maintenance employee. Our class is taught by a senior electrical engineer with over 20 years of experience as a plant engineer and maintenance manager running an entire maintenance crew in a chemical plant.
Our typical class is 4 hours long and includes powerpoint presentation, videos, PPE demonstration, and real-world scenarios with Q&A. Our handouts include: training manual, pen, hardhat sticker, and wallet card.